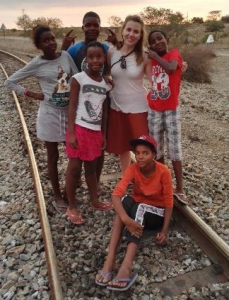 Anna Reetta | Finland
…This term was quite stressful with Deutsch-Namibische Gesellschaft's visit, building of two houses and the Christmas party. We could see that Marianne was really stressed and we tried to help her as much as we could. Sometimes it was hard to help Marianne because she didn't tell us how to help. We tried to say that it is better to talk things through and tell us what to do than being quiet and complaining afterwards. She said that it is sometimes hard, but I think we could see some progress with our communication during the term. In the future I really hope that Marianne can trust the volunteers because we can do a lot with her help.
Namibia and especially small Usakos helped me to see my own life and problems in better perspective. Tears in my eyes I write this report, I wouldn't like to leave these kids, this country, and this project behind. But it is time to move forward and I believe that I will be a better teacher after this time here.
I wish all the best to Marianne and the Izaaks family, UNCSO's project here in Usakos, and especially I wish nothing but the best to all the kids I had the privilege to get to know during my time here. I will miss you all!
Best wishes,
Ansku Unsku / Ansu / Unsko / Unskupe / Anskul / Annso / Ansco / Unsku / Hansku / volunteer
---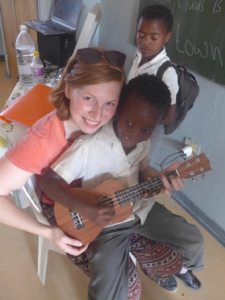 Irina
…Searching for a two-week practical work I found the possibility of an internship with UNCSO by accident – and the organization captured me immediately. UNCSO really seemed to care about the children in Usakos. There was a successful volunteerprogram without strange organizations in between, but directly carried by Marianne and Ingrid. When I applied, I hoped to get to know a different culture and a different country. I expected to teach and play with some kids and was a little bit worried how to deal with them and the poverty in Usakos…
Thanks to all of you! At least I am very happy, that we managed to realize our projects, so now I can leave something here for the kids. I for myself will take marvelous memories and experiences back to Germany.
---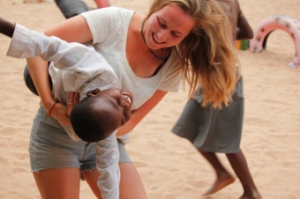 Christina
…I will miss it really much that everytime somebody is around me and I will miss our little livingcommunity. Right now I can't realize that I will leave everything behind me. Namibia is such a beautiful country and I am really glad that I got to know this country with all the people in it. I thought I would come here to give something to the children, but at the end they gave something to me. They showed me how to be happy with the least, how to smile every day and how to show love. I am very glad that I can share these experiences with other people. Because even if it is really hard to leave, I know that we, the girls in our group, will stay in contact and maybe will return to this beautiful country.
---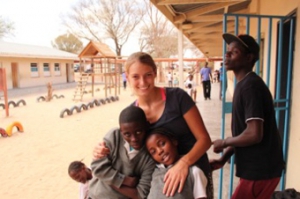 Anna
…The time with Marianne, with our great group and with the Centerkids has been one of the nicest times in my life. It was full of experiences which will help me to find my way in the future. Thank you Marianne for welcoming us to your home. We felt very comfortable and had a wonderful time together. I would also like to thank this beautiful country Namibia. The diversity of the landscapes, the wideness of this country and the friendly Namibian lifestyle is just impressive and I will definitely miss all of it in Germany. But at least I know that It has not been my last time in Namibia.
---
Joona | Finland
…After all, my time in Usakos has been success. I have seen, tasted and heard a lot. It is always great to spend long time in totally different culture. Usakos experience changed my worldview to more humane direction. I saw that even small help could make a big difference in individual level.
I hope everything good and long future for UNCSO and Izaaks Family!
---
Leona
…The cooperation with Marianne helped me a lot to understand the view of the kids, the country and the African culture better. I was quite comfortable in living together with the other volunteers at Marianne and Sakkies house. I could experience her not only as the strong and strict "mother of the center" who believes not only in academic promotion but also in discipline and order but as a caring mother of three own children. We as volunteers could always come to Marianne when we had questions concerning every topic, we were worrying about something or if we did not feel good or even sick.
---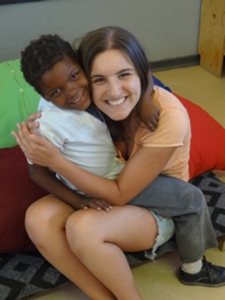 Lena
…I know that not everyone has this much time and therefore only comes for six weeks, but I think that this makes it harder for the people who stay longer and the children who already meet so many new people each term. Besides the people who stay shorter can either not see the projects and the family event, in this term the Christmas play, or they cannot be part right from the start. Now that my term is coming to the end, I am already really sad about the fact that I have to leave and three months seem now like a really short time. I cannot imagine not seeing the kids and the other volunteers every day and I will never forget my awesome time I had here.
A big thank you to UNCSO, Marianne and the children for giving me the chance to work at the center and for the great experience I had.
---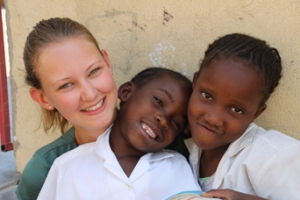 Kira
…About living together with Marianne and Zaakie I can only say that it ran smoothly and I felt very comfortable all the time. Marianne always had an open ear for us and all our little problems and we were able to cooperate very well with her. In many long conversations she shared her experience with us, enabling us to understand some things better. I'm sure that Marianne is the only one, who really knows how things are going here and I hope she can continue her work for the future of the children in the township for a long time on with the help of many other volunteers.
Thanks UNCSO for the unforgettable time!
Yours Kira
---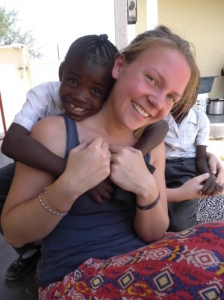 Annika
…It is incredible that our time here is almost over and we are now in the final preparations for the big parents-event at the end of the term. An instructive, exhausting but also wonderful time with countless new experiences which we will never forget is now coming to an end.
I collected wonderful and important experiences which nobody can take away from me and which will be with me in my future teaching profession.
Looking back, I am very happy to have made the decision to work as a volunteer here and would like to thank all those who have contributed to this great time, especially Marianne: Baie dankie!
---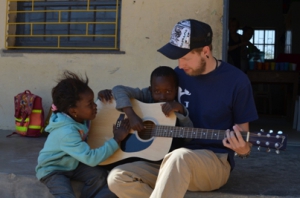 Christian
…Bibi's style of swinging his hips, Selma's often appearing tears, Pomwene's smiles, Frieda's calm soul and Lolokie's ability to love her in the morning and hate her in the afternoon. I could go on like this forever and probably tell a little story about every child of the center, and this alone is of inestimable value for me. Likewise for me it was of inestimable value to live with Marianne and the other volunteers under one roof and make the best out of the time, that was given to us. Life with Marianne and her family was very uncomplicated for me. Especially the freedom to develop our own potential and the space for our own living habits was really comfortable and I would live in the Kroonprinzen street every time again…..
---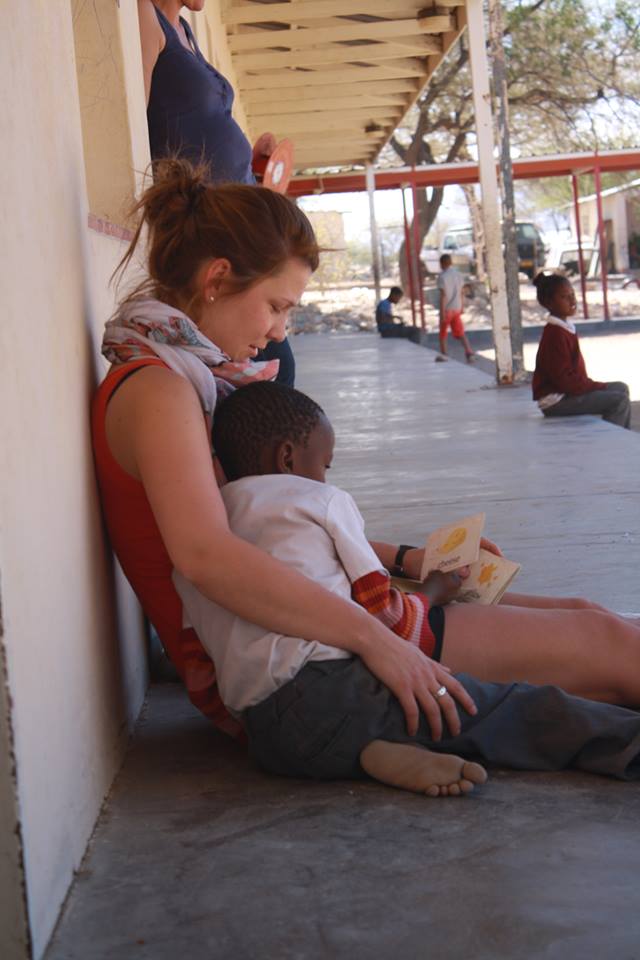 Anne
…That's the reason why the work of Marianne and the UNCSO is so important, because it seems to be the only place in Usakos where the kids are save and free and can just be children.
Staying with Marianne and her family during my time in Namibia was a really good time. It was a familiar situation, we cooked together in the kitchen, we talked about the weeks in the center, about problems with some kids and we planned the parent's event. All in all Marianne was always there for all of us volunteers. She had always a minute to talk to each of us, about our feelings, if someone got homesick or felt uncomfortable or about things going on in the center…..
---
Cristina / Romania
…Thanks to the Izaaks family for allowing us to bust into their lives, for the dedication that they take care of the volunteers with and for giving us the opportunity to work with the wonderful UNCSO kids!
read on…

---
For application and more information please click here